About Mark S. Jordan Companies
Mark S. Jordan Companies has earned a high level of respect in the markets it serves. Behind the successful corporate reputation is the man Mark Jordan, who continuously demonstrates leadership not only in building, residential and commercial development, but also in service to his community.

Quite simply, Jordan believes in making the world a better place to live. He believes in making a difference. His personal commitment to his profession, to his home state and to his neighbors has led him to receive numerous awards and appointments on local, state and national levels.

Most important, the awards have come through hard work and high standards. His involvement signals a push for positive change and constant improvement. Whether he's creating places for people to live or work, helping with a school relocation or serving as an advisory board member, he inspires through his fresh ideas, effective problem solving and diligent stewardship of natural and community resources.
Professional Organizations & Community Involvement


Metro Jackson YMCA: Board of Trustees (1998 - Present)
Metro Jackson YMCA: Board of Directors (1990 - 1997)
Metro Jackson YMCA: Past Chairman (1996)
Mississippi State University Foundation: Board of Directors (2004 - Present)
Mississippi State University Bulldog Club: Board of Directors (2012 - Present)
Madison County Foundation: Board of Directors (2003 - 2009)
Madison County Foundation: Chairman (2007)
National Association of Home Builders: National Land Development Committee (2003 - 2007)
Boy Scouts of America: Board of Directors Andrew Jackson Council (2003 - Present)
Make-A-Wish Foundation of Mississippi: Past Chairman Board Member (1999 - 2004)
The Library Foundation of Madison County, Inc.: Charter Board Member and Past President of the Board of Directors
Mississippi State University: Advisory Board Robert W. Warren Chair of Real Estate (1999 - 2007)
Pearl River Valley Water Supply District: Director (1988 - 1996)
Pearl River Valley Water Supply District Shoreline Development Committee: Chairman

Homebuilder's Association of Jackson: Board of Directors
Homebuilders Association of Mississippi: Board of Directors
Leadership Madison County : Original Trustee
St. Joseph Catholic School to Madison County : Volunteer Liason for Site Relocation
Member of the following Chambers of Commerce:
City of Ridgeland
City of Madison
Madison County: Member of Board of Directors (1998 - 2001)
City of Clinton
Metro Jackson
Awards & Recognition
Global ReLeaf for New Communities Award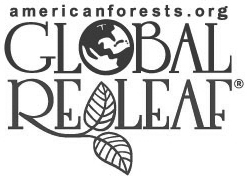 Jointly awarded by the American Forestry Conservation Group and the National Homebuilders Association, only 19 Global ReLeaf Awards have ever been given to a United States developer. This award was based on the development of approximately 12 acres of green space in the 350-acre Dinsmor neighborhood, as well as Mark S. Jordan Companies' preservation of many native trees.
Builder/Architect Magazine
Builder/Architect magazine saluted Mark S. Jordan Companies for advancing the quality of residential development and building practices in Mississippi with his hallmark development of Dinsmor.
Subdivision of the Year - 1999
Best in Mississippi Award for Caroline development, awarded by the Homebuilders Association of Mississippi
Two Awards Received at the Parade of Homes Awards - 1999
In recognition by the Homebuilders Association of Jackson for exceptional performance.
Developer of the Year - 1997
Awarded by the Madison County Soil & Water Conservation District, the local arm of the Natural Resource Conservation Servic
City Maker Award - 1996
City of Ridgeland Chamber of Commerce's prestigious recognition for community involvement and contribution to the area's continued growth
Mississippi Business Journal's Top 40 Under 40 - 1993
This annual award recognizes high-achieving professionals in Mississippi who are under the age of 40.
Mississippi Chapter of the American Society of Landscape Architects with Merit Awards
Dinsmor has been recognized for its master plan and its amenity package.
Portfolio
Current Residential Projects:
Current Commercial Projects:
Other Signature Projects:
Bridgetowne, Brandon, MS
Deerfield, Madison, MS
Dinsmor, Ridgeland, MS
Harbortowne, Ridgeland, MS
Muirwood, Madison, MS
Reserve, Madison, MS
Silas Meadow of Dinsmor, Ridgland, MS